Full service Portsmouth builders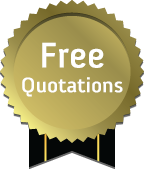 Whether you're interested in an extension to your home, a garage, loft or barn conversion or your property is in need of renovation or repair we're the only builder's number you need in Portsmouth.
We pride ourselves on offering a full range of top class building services. This gives you the convenience and peace of mind you can entrust just about any building-related service you require to the area's experienced professionals. No more trying to round up various tradesmen for different tasks - it's all available literally under one roof with us.
We're fully experienced in all the services we offer so no need to worry we might be spreading ourselves too thinly. We're fully accredited and adhere to all current building legislation - in short, we're your full service building professionals.
Why we're your builder of choice
A handful of reasons why we're so popular in the area:
Trusted - we've a fine local reputation meaning we're builders you can trust
Competitive - top class builders needn't cost the earth. Ask for a free quotation
Wide service offering - if you need it built or repaired, we can help
Peace of mind - we guarantee your satisfaction so call with confidence
Our full range of services can be found here but do call to discuss your particular requirements.
Your reassurance
We understand how daunting choosing a builder can be with awful stories of building projects that went wrong. Our strong reputation throughout the Portsmouth area from an army of satisfied customers should prove we're a building company you can trust, but the only way to find out is to see for yourself.
To that end, why not pick up the phone and talk to us? We'll be pleased to discuss your requirements and provide a full and fair quotation under no obligation. You'll find our advice helpful and we'll strive to help you create the perfect building project.
If it's something a bit more run of the mill you're after such as a repair to your property, then we're just as keen to work for you and do a great job. Again, pick up the phone and let's see how we can help.
Call now on 023 9383 8191.