Property repairs in Portsmouth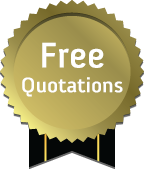 If you need some repair work done to you property, then you'll no doubt want to make sure they're completed by a company with a demonstrable track record for property repairs of the highest class.
That's exactly what you get with us. We've been repairing properties in and around Portsmouth for many years now and enjoy a great reputation for work of the highest standards. Whether you've been unfortunate enough to suffer flood, moisture or fire damage or you're looking for some less major repairs, we can help.
Why to call today
Experienced and reliable - our local track record proves we're the company to call
Sensible prices - call for a quotation for affordable property repair expertise
Honest and open - we'll advise on just what needs doing with no add ons
Top customer service - your satisfaction matters so we guarantee it
You'll find there's little we don't know about property repairs and our range of services covers just about all eventualities. Here's a selection:
Plastering and general rendering services - various types to the highest standards
Electrical, drainage and plumbing work - no need to call in other contractors
Painting and decorating - again, no need to call in other people as we can handle it
Tiling services - floor and wall tiling of various types all taken care of
Efficient and skilled
We know how disruptive it is having contractors working in and around your property, and if you've endured major damage you want things back to normal fast. If you dial the number on this page, we'll get into action quickly for you.
When you call we'll gladly come and assess what property repair needs doing and provide a full and fair quotation under no obligation. As you can see from the above, there's no need to worry about enlisting other contractors to deal with specific aspects of your property repairs as we'll take care of them for you.
One phone call will cover your whole property repair project, so why not make it now? Call the Portsmouth professionals on 023 9383 8191.