Barn conversion expertise in Portsmouth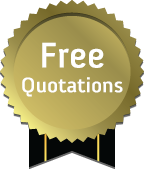 If you're thinking of having a barn converted than a call to the local professionals will automatically bring all the expertise and know-how you could possibly need for this type of property specialism.
From planning and preparation right through to the conversion itself we can help you every step of the way. There's no need to worry about lining up an army of contractors to handle each part of the project as we can handle all that for you.
You'll find a top class barn conversion needn't cost the earth as we're well known amongst our happy and growing list of customers throughout the area for top class work at fair prices.
Reasons to pick up the phone
One company does it all - we can handle your whole barn conversion project for you
Superb reputation - we're established in the Portsmouth area and very popular
Competitive prices - top class work can be had at reasonable prices. Free quotes
Full satisfaction guarantee - we want you to be nothing less than delighted
There's not much we don't know about barn conversions. Take a look at just some of the services we provide:
Electrical and plumbing - no need to call in specific contractors as we can organise these
Specialist wood and stonework - we can work with these materials to maintain the character and look
Underpinning - if your barn conversion needs foundation work we can do it
Restoration services - a specialism we can handle to maintain the character of your property
Reliable and knowledgeable builders
Your barn conversion will likely be your home and investment for many years, so it makes sense to ensure you engage the best in local professionalism and workmanship. This page should show we're your obvious choice, but we do guarantee your satisfaction just to reassure you further.
It all starts with a phone call. We'll be happy to come and assess things, discuss the type of job you want done and take into account specific requirements, and provide a full quotation all under no obligation.
Set the ball rolling by calling the barn conversion experts in Portsmouth today on 023 9383 8191.