House refurbishments in Portsmouth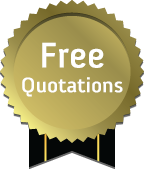 Whether you're contemplating a minor refurbishment of your home or a major refurbishment project perhaps involving an investment property, we're the local Portsmouth experts to talk to.
With many years' experience in refurbishing properties throughout the area, you're in more than safe hands with our service. You can be reassured you'll be dealing with proven house refurbishment professionals as we have a long list of local customers who have benefitted from our services to all types of property.
Talk to us today
A few pointers as to why you should call:
Fully experienced - years of providing top class house refurbishments
Fair prices - our expertise needn't be overly expensive. Ask for a free quotation
Trustworthy - we'll advise you honestly without talking you into work you don't need
Customer focussed - we want you to be happy so we fully guarantee it
The popular choice
We're very popular throughout the Portsmouth and surrounding area for a winning combination of expertise, customer service and competitive pricing. We know how daunting it can be to choose the right people to work on your property investment, so hopefully we've shown you why you can put your faith in our house refurbishment service.
In the end, though, you'll want to see for yourself so we'd be pleased to talk with you and provide some advice and a free quotation under no obligation on your part. Let us show how we can turn your aims concerning your house refurbishment into well-priced reality.
The first step is to call to discuss your plans. Soon your local experts will be at your service.
Call now on 023 9383 8191.