Property renovations in Portsmouth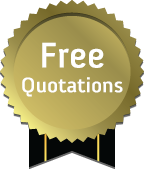 Whether you're looking to renovate a period property or something more modern, you'll want to get it right first time. You will if you choose the right property renovations professionals in the Portsmouth area.
We've provided property renovation services throughout the area for many years now, and have built a peerless reputation for top class work at very competitive prices. Forget the ghastly tales of shoddy workmanship in this industry - the fact we've been around for many years and have an ever-growing list of satisfied customers proves we're property renovations experts you can trust.
A major benefit to out customers is the fact one call to us covers a whole range of building and related services. There's no need to line up a platoon of other contractors as we can handle the whole process for you.
We're your logical choice
Fair prices - a comprehensive and professional service needn't be expensive
Experienced - we've been providing property renovations in Portsmouth for many years
Top customer service - we want you to be totally satisfied so we guarantee it
Convenient service - we take care of all aspects of the project from start to finish
What can we do? It might be easier to ask what we don't do. Here's a selection of the property renovations services we provide:
Plumbing and electrical - we can take care of this as part of the property renovations
Planning and design - let us put our experience at your disposal in helping plan properly
Tiling and plastering - all types and techniques taken care of as part of the service
Joinery and carpentry - including restoring old beams and other wood structures
Your convenience and reassurance
We fully understand choosing a company for your property renovations is a daunting prospect. Our aim is to make your choice as easy as possible - the facts on this page should illustrate why we're the local professionals to call.
There again, we also realise the only way to really reassure yourself is to deal with us directly. To this end, why not get in touch? You'll be under no obligation by asking us to come and assess your property renovations project and provide a full and fair quotation.
Set the ball rolling by calling today on 023 9383 8191.