Top builders in Waterlooville, Denmead and Purbrook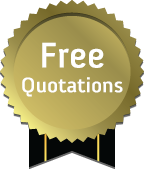 For the full range of building services we're your natural choice of builders in Denmead, Purbrook or Waterlooville. From a basic repair to a crumbing garden wall to a major project such as a barn conversion or multi-storey extension, we're your local full service building professionals.
We've gained a superb reputation over many years of providing top class building services at competitive prices. A key benefit our customers enjoy is knowing we're the only builder's phone number they need.
The full range of services
How we can help you:
Barn, loft and garage conversions - we can handle the whole project from start to finish
Property renovations and refurbishments - expertise on properties of various ages
Extensions - for your single or multi-storey extension we're the builders to trust
Property repairs - from a simple repair to a something more involved call today
General building work - from building a simple wall to a major project we can help
Property development - discuss your project with the full service expert builders
Your convenience and satisfaction
We take care of all aspects such as electrical, plumbing, plastering, carpentry and much more. There's no need to round up a gang of different contractors as we can handle it all for you.
Our comprehensive service offering is backed by top levels of customer service. From your first contact with us we'll fully assess your requirements, offer honest advice, and a full and fair quotation under no obligation. We'll complete the work always aiming to stick to budgets and timeframes, and - since your satisfaction genuinely matters to us - we'll guarantee it.
Call your local builders now wherever you are in Purbrook, Denmead or Waterlooville on 023 9383 8191.