Full service Emsworth builders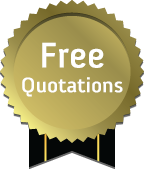 How convenient would it be to know that one builder's phone number is all you need to cover all the building services you're ever likely to need? How reassuring would it be to know that your building company of choice has a formidable track record for satisfying an ever-growing band of happy customers in Emsworth?
You'll be reassured on both these counts by dialling the number on this page and talking to your local builders now. We'll be happy to show you why we're so popular and - through a free no-obligation quotation - how top class building expertise can be affordable.
Local expertise
See for yourself what we can offer:
General building work - from the smallest to largest job call today
Extensions - whatever your plans and ideas, let's see how we can help
House refurbishments and renovations - we'll help you achieve your aims
Loft, garage and barn conversions - we're fully experienced here so call with confidence
Property repairs - keep your property in tip-top condition with top class repairs
Property development - we're the expert and experienced builder to trust
Your reassurance matters
We work hard to gain trust amongst our customers as we appreciate how daunting it is to select a builder what with horror stories of companies suddenly going out of business and disappearing leaving half-finished work behind.
The fact we've been working in Emsworth for many years with many loyal customers proves we're a firm you can have confidence in.
Naturally you'll want to be convinced with first hand experience of dealing with us, so get in touch to discuss your requirements and ask for a free quotation - all under no obligation.
Call your local builders now on 023 9383 8191.