Builders of repute in Clanfield and Horndean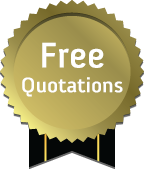 Next to looking for a builder who can offer the type of building work you need is the desire to find a firm who you can trust and rely on to do the job properly, on time and to the agreed budget.
If this sounds like your list of requirements, then join the multitude of happy customers in the Horndean and Clanfield areas enjoying the benefits of using a full-service builder with years of experience in the trade. No job is too big or small, and we can offer just about any building service you can think of.
The benefits of one builder for all
Talk to us now for the following:
Barn, loft and garage conversions - all types catered for to a high standard
House refurbishments and renovations - from a minor 'cheer up' to a full scale project
Property development - from a small house to a big change of use undertaking
Extensions - from a small add-on to a multi-storey structure we're your obvious call
Property repairs - whether it's a few loose bricks or major work we'll help you out
General building work - for most things building related we're the experts to rely on
Competitive and professional
Along with the full range of building services completed to the highest standards, we're confident our prices will prove competitive and fair for the top rate work you'll be getting.
There's only one way to find out, of course, so get in touch under no obligation.
We'll gladly discuss your requirements and provide a free and full quotation. To set the ball rolling call now on 023 9383 8191.