Your extension in Portsmouth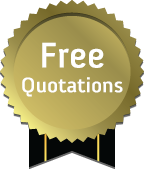 If you're interested in creating more space and adding a new dimension to your property, then an extension is the ideal way to achieve it. Of course you'll want experts to construct it and that's where we come in.
We've provided many satisfied customers with top class extensions to their properties for many years now and have built a strong reputation as a result. Throughout Portsmouth and the surrounding area we set a high standard for work done at competitive prices.
We'll help from the initial planning stage through to the successful completion leaving you with a greatly enhanced living environment.
The experts to call
A few reasons to call:
Trustworthy - we wouldn't have so many satisfied customers if we couldn't be trusted
Competitive - our prices are fair based on our top class workmanship
Professional - we'll help every step of the way from planning to completion
Helpful - we'll discuss your requirements and work to create your ideal extension
Experts you can trust
We fully understand how daunting it can be to select tradesmen you can trust to build an extension. You've probably heard grim stories of projects gone wrong with contractors doing vanishing acts and so forth. There's nothing to fear with us as our enviable track record of satisfied customers in Portsmouth shows - but we'll guarantee your satisfaction just to show we mean business.
We'll work tirelessly to help you achieve your perfect extension, and that includes advising and helping with building regulations and planning through to the finished result you'll be delighted with for many years to come.
Call now to get your project started on 023 9383 8191.